Division of Fire Safety News Release
FOR IMMEDIATE RELEASE
February 17, 2018
---
First group of Missourians participates in program to introduce veterans and active service members to fire service careers
Gov. Eric Greitens created Missouri's new Firefighter Veterans Initiative to connect veterans to public safety careers and support them with mentoring network of firefighters
---
The first class of Missourians participated today in the Division of Fire Safety's new program to recruit recent veterans and active service members to careers in the fire service. Missouri's "Firefighter Veterans Initiative," introduces participants to firefighting through physical skills training, pairing them with mentors from the fire service, basic classroom instruction and creating networking opportunities.
"Gov. Greitens was the inspiration and driving force for our veterans' initiative," Missouri Fire Marshal Tim Bean said. "The Governor challenged us to create a program designed to introduce military veterans to the fire service as a career option. Being a firefighter requires some of the same skills and core values that active military members and veterans already possess – working as part of a team, bravery, reliability, commitment and a desire to help others. At the same time, fire departments around Missouri are looking to attract dependable job candidates to their departments. This initiative is an ideal way to match the two."
All firefighter skills were conducted while the participants were wearing full protective gear. Skills included an automobile extrication, ascending an aerial ladder, operation of a firehose stream, a forcible entry, patient care, and a simulated fire search and rescue exercise with obscured vision. The event was held at the Jefferson City Fire Department's training facility.
"I have a passion for the fire service and law enforcement, and I wanted to learn more through this opportunity," said Brandon Ransom, an Osage Bend resident who served almost 10 years in the Marine Corps, before retiring in 2014. "It was great, and it's nice to see the Governor and the community were thinking about people transitioning out of the military and providing opportunities for us."
"This was a great teachable moment and a snapshot of what the career would be like," said Bryan Like, a member of the Missouri National Guard from St. Louis. "I got a lot of good information from the firefighter liaison who I worked with."
Each participant was partnered with an experienced firefighter as they took on the skills challenges. They also met with firefighters and fire service instructors with diverse specialties within the fire service. Networking opportunities were encouraged. Division of Fire Safety employees and instructors from Missouri fire training institutes discussed training and firefighter certification opportunities. 
The seven veterans and active service members who participated came from across the state. Fire Marshal Bean said the new initiative would not have been possible without strong support from local fire departments and Missouri's fire training academies.
Lunch was provided by Jefferson City's Samuel F. Gearheart Detachment, Marine Corps League and Roscoe Enloe Post 5 of the American Legion.
Similar Firefighter Veterans Initiative events are scheduled for Cassville on April 28 and Springfield on May 12. Others are being planned for Kansas City and Poplar Bluff. Those interested in applying to participate in an upcoming session can do so at: https://dfs.dps.mo.gov/programs/other/mo-fire-fighter-veterans-initiative.php.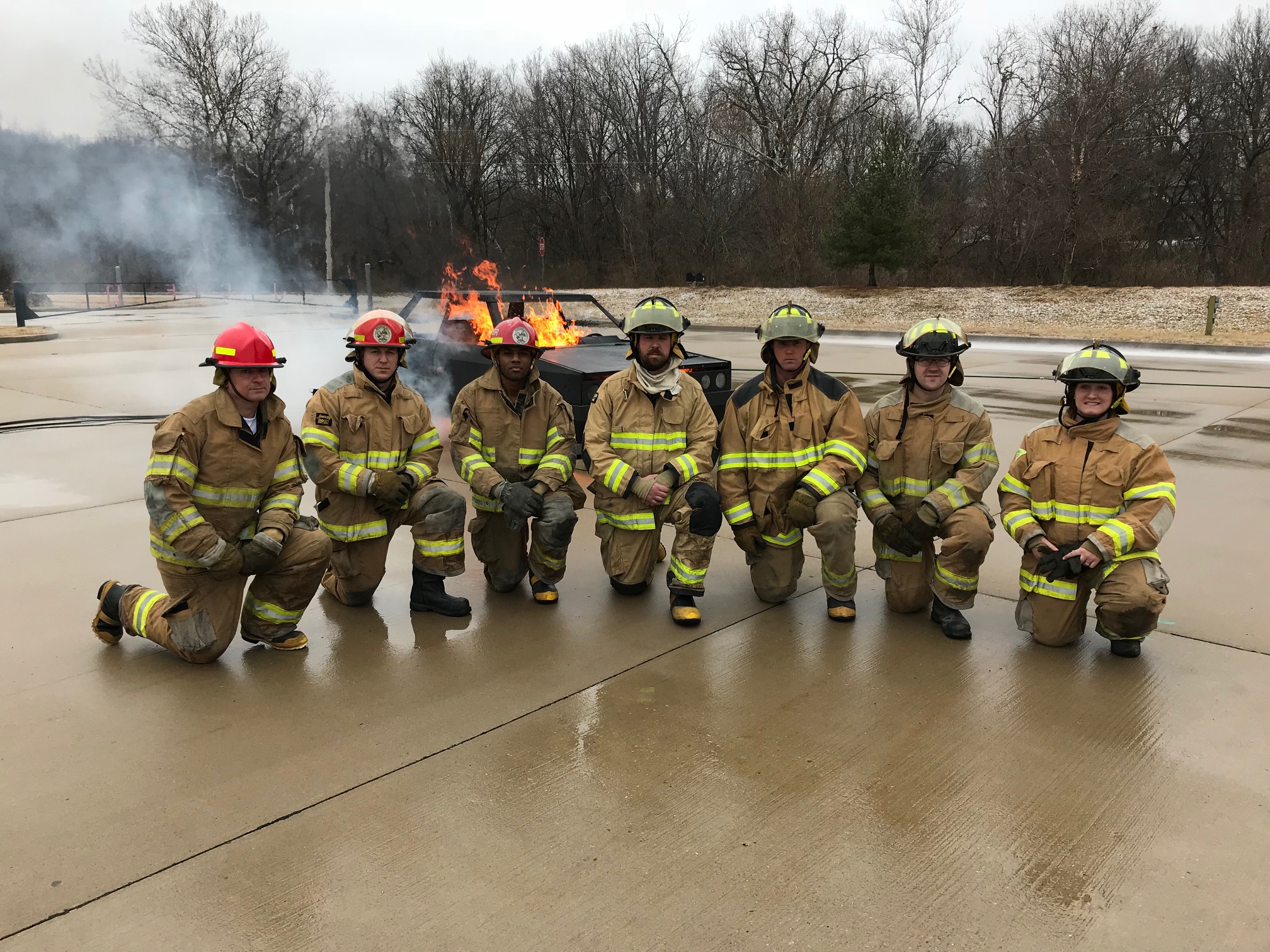 ---
For more information, call 573-751-5432 or e-mail mike.oconnell@dps.mo.gov