Space Heater Safety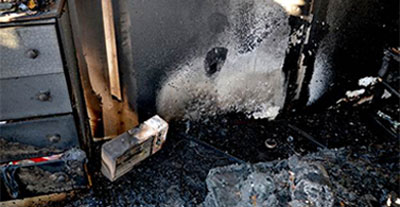 Facts on Space Heater Fires
25,000 fires and over 300 deaths are attributed to space heaters each year
Space heaters are responsible for about 80% of home heating fire deaths
Space heaters are responsible for about 1/3 of home heating fires
If you choose to use a portable space heater, how you use it can be the difference between life and death for your family. Portable space heaters are commonly used when the main heating system cannot adequately heat a home or when relying on central heating alone is considered too costly. But when improperly used, space heaters can carry a very high price – fires and the loss of life.
Here are some of the essential safety precautions you need to use with space heaters to protect your family:
Always use a smoke alarm/carbon monoxide alarm whenever using a space heater.
Turn off portable heaters whenever leaving the room or going to bed.
Keep anything that can burn at least three feet away from heating equipment. The three-foot safety zone includes furniture, drapes, and electronics – anything that can burn.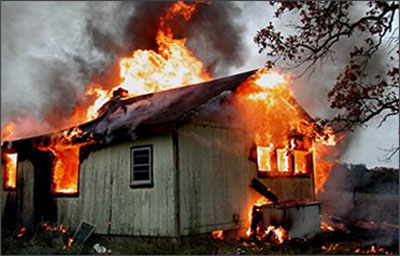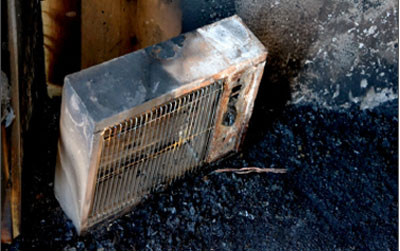 Plug electric heaters directly into the wall outlet if possible. Many extension cords and power strips are not designed to handle the load of an electric heater. If an extension cord is necessary, use the shortest possible heavy-duty cord of 14-gauge wire or larger.
Always check and follow any manufacturer's instructions pertaining to the use of extension cords. Never place an electrical cord under a rug. It will build heat.
Buy a unit with a tip-over safety switch, which automatically shuts off the heater if the unit is tipped over.
Protecting your family comes first. Never use an oven or other cooking devices to heat your home. Make sure your home has working smoke and carbon monoxide alarms by testing them monthly. Check with your local fire department. It may be able to supply alarms at no charge to you.
Think about keeping your family secure by considering how you'll heat your home when the temperatures drop.
For more information about fire safety go to dfs.dps.mo.gov.