Fire Department List & Registration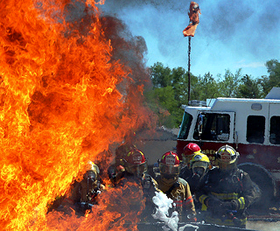 The following listings contain information for fire departments currently on file with the Missouri Division of Fire Safety. If the information is not current for your department, please complete a current registration or contact this office at mutualaid@dfs.dps.mo.gov.
All Missouri fire departments, fire protection districts and volunteer fire protection associations must file annual registrations using a process provided by the Office of the State Fire Marshal, according to RSMo. 320.271.