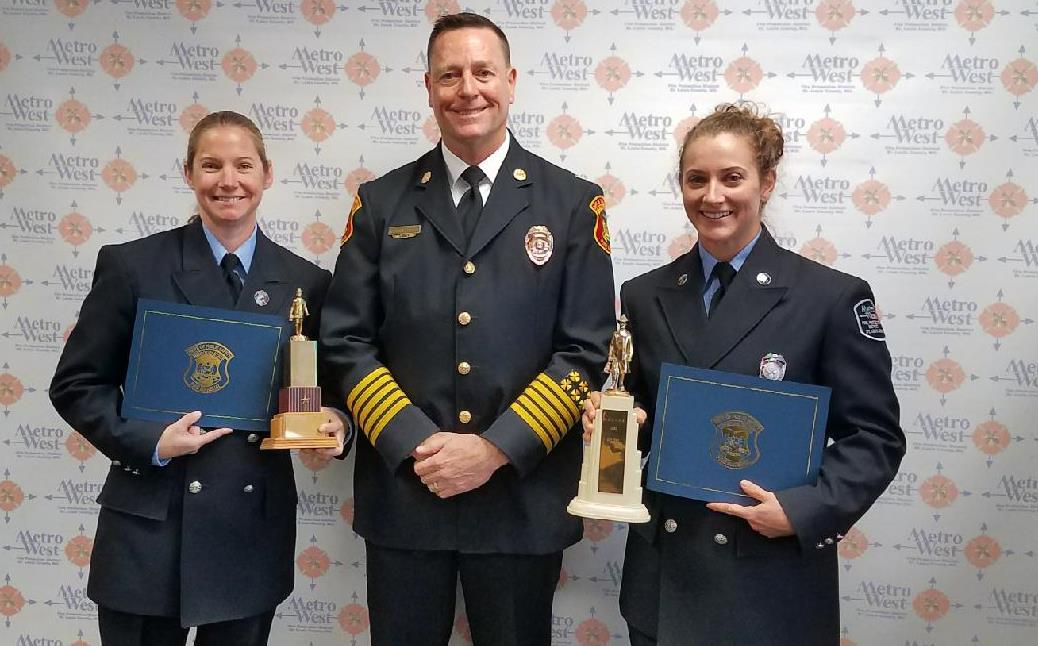 Lt. Gina Anderson, Fenton Fire District and Firefighter/Medic Katie Wiegand, Metro West Fire Protection District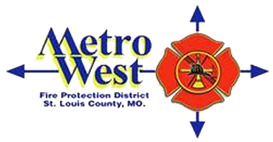 The Division of Fire Safety salutes the service of two St. Louis-area firefighters who have devoted their time and effort to introducing teenage girls to the opportunities provided by careers in the fire service and as paramedics and police officers.
Fenton Fire District Lt. Gina Anderson and Metro West Fire Protection District Firefighter/Medic Katie Wiegand worked with the Girl Scouts of Eastern Missouri to found Camp Fury STL.
This past summer, almost 20 girls attended the weeklong camp that gave them a glimpse into the life of a first responder. The climbed firetrucks with ladders reaching over 100 feet, they put out fires, used the jaws of life and learned how to communicate with violent criminals in high pressure situations. Camp Fury brings female campers interested in emergency services together with mentors in the profession who are successful and ready to give back to the next generation of emergency responders.
Anderson and Wiegand have devoted several years to the effort to open what was the eighth Camp Fury in the U.S. They were determined to do it so more young women would have awareness of a career as a first responder.
Anderson and Wiegand are grateful for all the efforts and support the first responder community has provided and is looking forward to the continued success of Camp Fury for years to come.