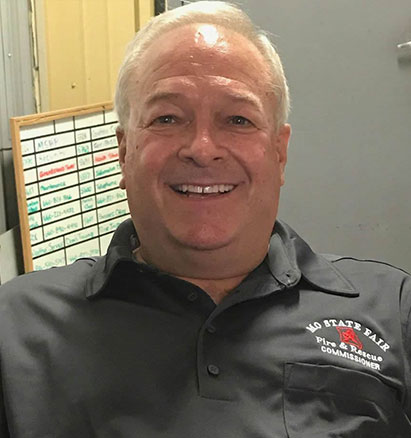 Charlie Neubert
Deputy Chief
Highlandville Fire Department
The Division of Fire Safety salutes Highlandville Fire Department Deputy Chief Charlie Neubert. Charlie began his fire service career in 1971 as a junior firefighter in Ballwin. He would rise through the ranks to serve as a captain in the Eureka Fire Department, before becoming chief of the Southern Stone Fire Protection District.
He's been a member of the Fire Fighters Association of Missouri since 1973. Beginning as a junior firefighter, and working his way up through the ranks. He served as chief from 1988-89. Charlie served as FFAM State Fair Fire Commissioner from 1994-2017, and as a member of the FFAM Board of Directors for 33 years, retiring as second vice president in 2017.
Charlie has also been active in his community and now lives in Branson. Charlie, Missouri State Fire Marshal Tim Bean salutes your service and dedication to Missouri's fire service and the citizens of our state!
Learn more about the Highlandville Fire Department on their Facebook page.