Home Heating Safety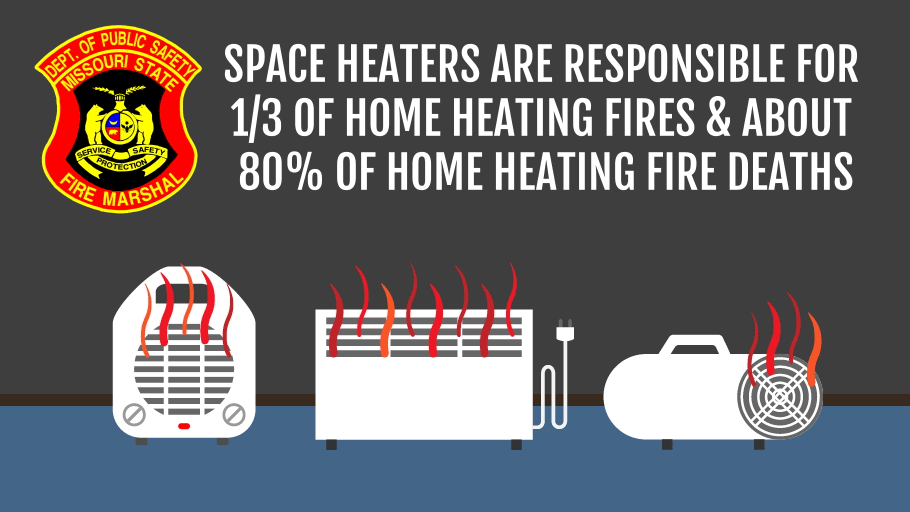 As temperatures drop, families often look for alternative ways to generate heat throughout their homes. While space heaters and fireplaces are good sources of warmth, they can be very dangerous. Space heaters account for about one-third of home heating fires and 80 percent of home heating fire deaths annually, according to the National Fire Protection Association. Families should use extreme caution with all alternative heating devices.
According to the NFPA, heating equipment is a leading cause of home fire deaths, with almost half of these fires occurring in the months of December, January and February. Common household mistakes contribute to the majority of these fires, such as placing flammable objects too close to heating equipment.
The NFPA recommends the following safety precautions when using heating equipment:
Keep anything that can burn at least three feet away from heating equipment such as a portable space heater, fireplace, wood-burning stove or furnace. The three-foot safety zone includes furniture, drapes, electronics—anything that can burn.
Have a three-foot "kid-free zone" around open fires and space heaters.
Never use your oven to heat your home.
Have a qualified professional install stationary space heating equipment, water heaters or central heating equipment according to the local codes and manufacturer's instructions.
Have heating equipment and chimneys cleaned and inspected every year by a qualified professional.
Remember to turn portable heaters off when leaving the room or going to bed.
Never plug a space heater into a power strip or "multi-plug." They should be plugged directly into an outlet.
Do not overload extension cords or outlets and do not place an electrical cord under a rug. Dispose of older, fraying extension cords.
Always use only the type of fuel specified by the manufacturer for fuel burning space heaters.
Make sure the fireplace has a sturdy screen to stop sparks from flying into the room. Ashes should be cool before putting them in a metal container. Keep the container a safe distance away from your home.
Do not burn Christmas tree branches, treated wood, or wrapping paper in a home fireplace.
Test smoke alarms monthly.